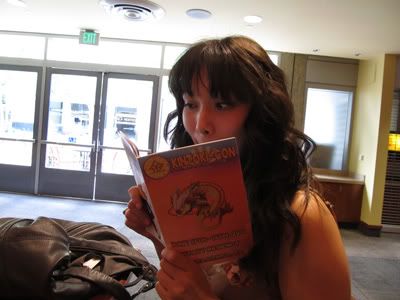 On Saturday, we decided to check out Kintoki Con in Sacramento and see what it's all about. It was just as full of dedicated cosplayers than any big convention. Surprising right? So we chronicled our journey in pictures.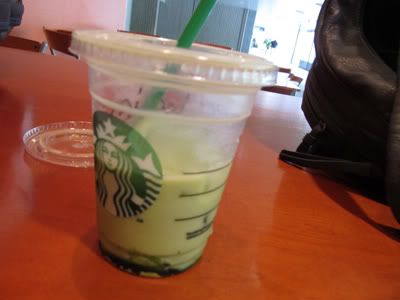 Started my day off with this green concoction. Thought I ordered a green tea lemonade, the fates decided otherwise.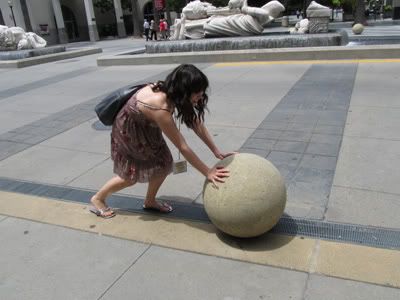 Just me, trying to roll a katamari ball.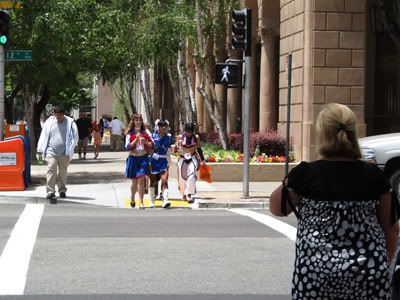 When you get lost trying to get to an anime convention, you feel relieved when you see cosplayers crossing the street.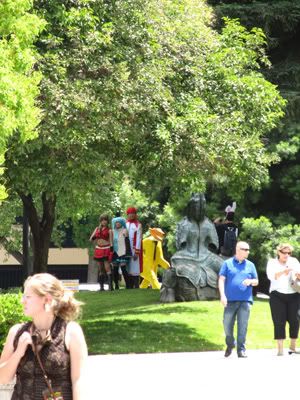 When you see even more costumes, you know you must be close by.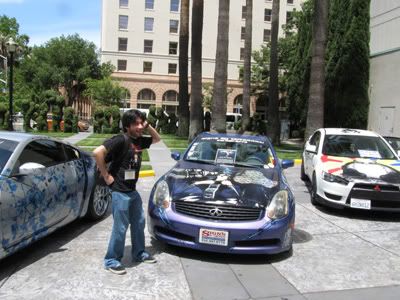 There were anime painted cars outside, Tony decided to give us his sexiest car pose ever. NAILED IT!
Here are some of my favorite costumes, you can checkout my
cosplay gallery
to see even more pictures.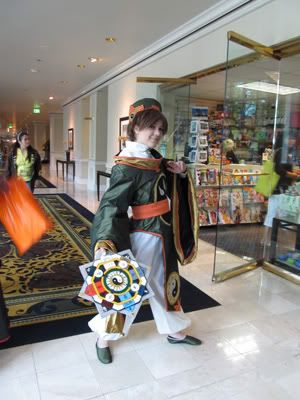 Li Syaoran from Cardcaptors! All we need is a Mei Lin to trail behind.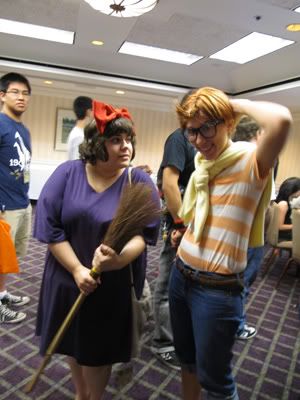 Kiki and Tombo from Kiki's Delivery Service. I think this was the cutest pair at the convention.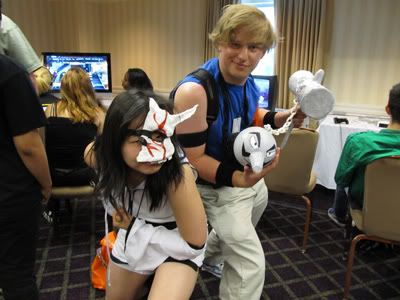 These two were extremely intense to photograph, but could someone please let me know who they're supposed to be?
All in all, I think Saturday was pretty fun, taking pictures, meeting new people, making absolute fools out of yourselves. Pretty good day.